GEORGIA – Tommy Waltz of Georgia, VT is set to compete in two upcoming major bass fishing tournaments based on his best results at regional events this summer. Representing Vermont in BASS Nation's Northeast Regional Division held on the St. Lawrence River in Waddington, NY, June 22-24, Waltz finished 12th overall out of 240 anglers from 12 states. Targeting smallmouth bass clinging to large rocks at the mouth of Lake Ontario, 80 miles from takeoff, Waltz's three-day total weight for 12 fish (anglers were limited to four fish limits per day) was 56 pounds and 12 ounces and included the entire event. the largest individual bass, a 6 pound, 9 ounce fish.
With his best result, he will be one of fifty anglers nationwide to fish the 2022 BASS National Championship to be held on Pickwick Lake in Florence, AL, November 9-11.
Waltz will also compete in the Major League Fishing Bass Federation National Championship in February 2023 after winning the recent TBF National Semi-Final held on Lake Champlain September 10-11 in Ticonderoga, NY.
With high winds preventing most of the field from heading north to more productive waters, Waltz focused on shallow rock piles that small schools of largemouth bass were using to feed on. near the south end of the lake launch site. His total of 10 fish over two days was 33 pounds and 8 ounces and was good enough to take first place overall.
Q&A with Tom Waltz
How did you get into tournament bass fishing? I've always loved fishing, and growing up near Lake Champlain, my parents (Ted and Catherine) made sure I could go whenever I wanted (which was all the time). In elementary school, I started watching pro fishing events on TV and always thought it was the coolest thing ever. After college I lived in Boston for four years, and after I began to tire of city life I bought a bass boat which I kept in Vermont and started tournaments fishing throughout the northeast. I had no idea what I was doing and I did it terribly, but it was awesome and made me realize how much I miss being home. I moved back to Vermont and have competed in varying degrees for about 15 years now.
What do you love about the sport of bass fishing? Besides just enjoying the fishing and the outdoors, tournament bass fishing adds a pretty addictive element of competition. I played sports at some level up until college, so it fills a void for me in that aspect.
What has changed over the years you have competed? I think the change is constant when it comes to fishing tournaments on bodies of water like Lake Champlain. Each year things can be drastically different due to lake level, aquatic vegetation growth and forage base. Ten years ago you really couldn't compete unless you were targeting bigmouth in shallow seagrass beds at the south end of the lake; now the deep north end smallmouth bass are much larger and generally produce the winning weights.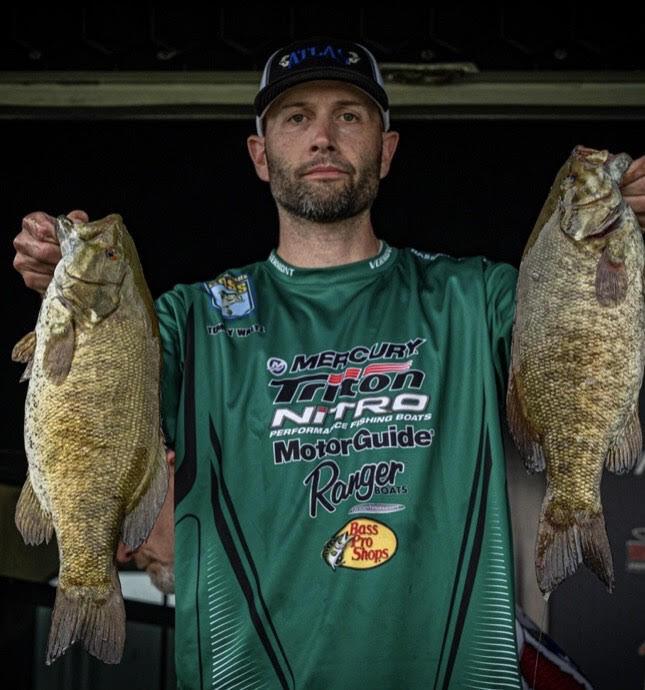 What are the frequently asked questions about bass fishing tournaments? It's a niche hobby, so I think a lot of people have no idea what it entails. Here are a few typical ones:
"Are you just using verses? Only artificial lures are actually allowed in tournaments. I pretty much have a full garage.
"Do you eat fish? As much as I love seafood, no, you don't eat fish. They are released into the lake after weighing. In fact, any fish brought in to weigh that is not alive incurs a substantial weight penalty, which is why boats should be equipped with aerated livewells.
"Wouldn't it be easy to cheat? Tie a fish net somewhere before the tournament and go there?" Events have two divisions: boater and non-boater (boaters fish in the bow while non-boaters fish on the aft deck). Random pairings affect non-boaters to boaters, so you always have someone with you to avoid any kind of cheating.
"Isn't that really luck?" There is definitely a small element of luck when it comes to fishing in general. However, when tournament bass fishing, luck plays a relatively small role as in most cases you are aiming for a five fish limit. While it may seem like anyone can randomly catch a good sized bass, to enter these tournaments you need to do so multiple times over the course of one or more days. It takes a lot to learn about the seasonal patterns and feeding habits of bass to locate and generate the bites needed to be consistently successful.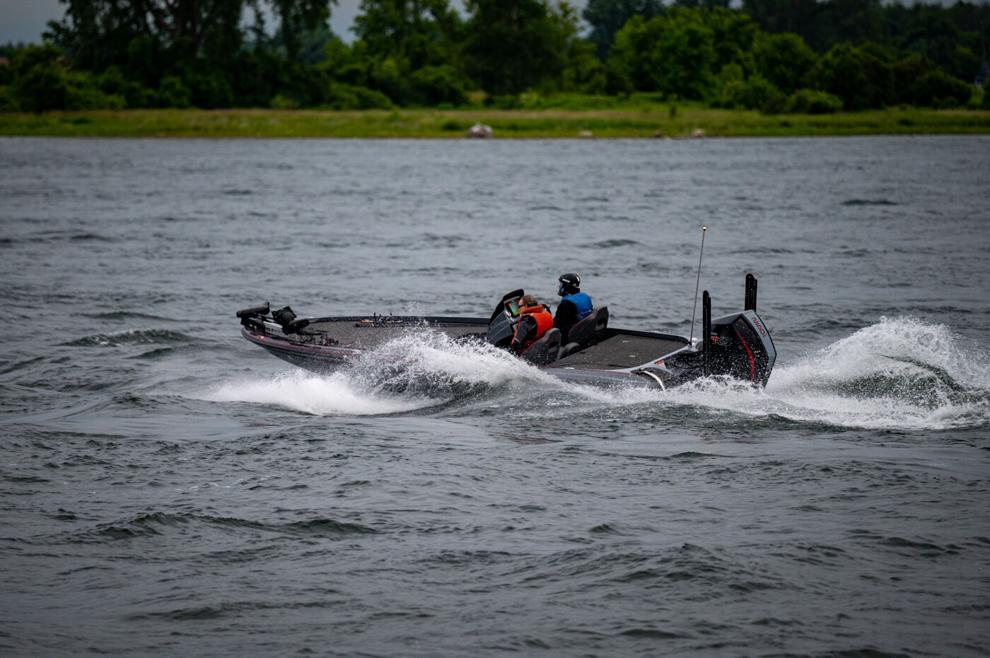 "How fast is your boat? Quick. The top end is in the 70s, and with a tournament day typically limited to eight hours (there are penalties for being late for designated weigh-in times), you often need that kind of speed to maximize your fishing day. I'll wear an old hockey helmet with a face shield if I'm going on long high-speed runs so I don't get bugged later.
"What's the biggest bass you've caught?" A 6.82 pound bigmouth on Lake Champlain.
"I don't own a boat; How do I start participating in tournaments? » You do not need a boat to participate in these events in the non-boater division. In fact, many competitors start out as non-boaters to ease the learning curve before becoming boaters. My best advice is to contact one of the major tournament organizations in Vermont – The Vermont Bass Nation https://www.facebook.com/VTBASSNation/ or the Vermont Bass Federation https://www.facebook.com/vtbassfed/
"Do you drink beer while you fish? No drinks are allowed in the tournaments. To be honest, there are days when they don't bite, and I wish they were.